December 16...We only have 16 days left to 2012! Not to mention, 9 days until Christmas and 10 days until the World Juniors start!
I spent the weekend in 'the country', where my family has a second home. I was able to finish up my Christmas shopping. Nothing big- couple boxes of chocolate, candy canes and Christmas cracker, etc. Zellers is where I go to pick up smaller and last minute Christmas items.
I had a nice visit with some of my cousins. I gave my little cousin her Christmas present- a kit to make reindeer cake pops, a Where's Waldo Christmas activity book, and a Christmas book. I give her a Christmas book every year and this year it was 'The Christmas Story' about the birth of Jesus, done with art from the Metropolitan Museum of Art.
An unplanned weekend activity was seeing an original play by the Little Theatre. It was really great and a lot of fun.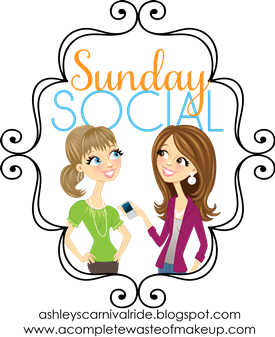 What is the wallpaper on your cell phone?
It's a beach scene- sand and water.
What do you keep beside your bed?
Depends what bed!
At all three- My cell phone, reading material (book/Kindle/magazine), lotion.
Other things include, depending on the bed,- lamp, flashlight, plastic cup, writing material, make up, jewelery, fan....
What is your least favorite chore?
All of them! I've always had a housekeeper, so besides cleaning my room and emptying the dishwasher and laundry, I haven't had to do many chores. Now that I live in a small apartment, I don't have a housekeeper and have to do everything myself. It's not much fun,
If you could eliminate one thing from your daily routine, what would it be?
Work! But I still would like the paycheck.
What do you do to vent anger?
Talk it out with a close friend.
Write.
Crawl into bed and watch funny movies/tv shows.
What is your favorite Holiday of the year and why?
Such a hard question!
Christmas is a natural choice, although it's more the holiday season that I love opposed to the actual day.
Canada Day is also a favourite because it celebrates the founding of our nation and what it means to be Canadian. Plus there's fireworks.
Victoria Day, which is the unofficial kick-off to summer. Another long weekend and there's fireworks.
Boxing Day (Dec 26) is also a favourite because it's the start of the World Juniors.
While I really have no idea and it's hard to pick a favourite, I'm going to go with my standard answer to this question:
Valentine's Day, because it's my birthday.