So excited to be part of this Blog Tour for the newest book by my favourite author!!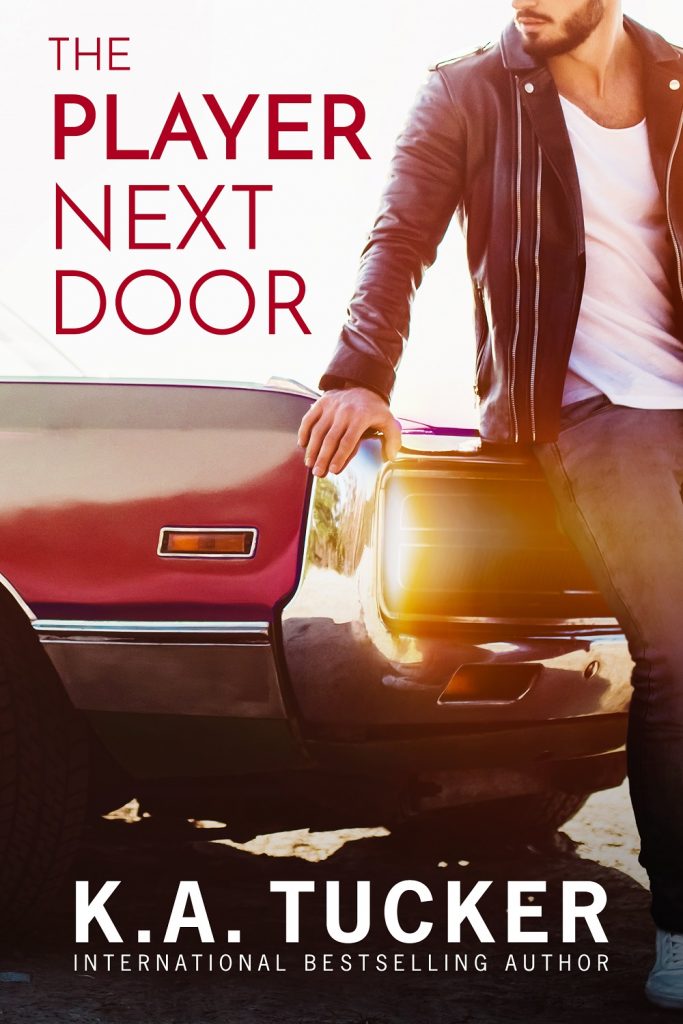 From the international bestselling author of The Simple Wild and Ten Tiny Breaths comes a new second-chance, hate-to-love romance.
The Player Next Door by, USA Today bestselling author, K.A. Tucker, is now live!
Scarlet Reed has returned to Polson Falls, convinced that twelve years away is long enough to shed her humiliating childhood identity as the town harlot's daughter. With a teaching job secured and an adorable fixer-upper to call home, things in her life are finally looking up.
That is, until she finds out that Shane Beckett lives next door.
Shane Beckett, the handsome and charismatic high school star quarterback who smashed her heart. The lying, cheating player who was supposed to be long gone, living the pro football dream and fooling women into thinking he's Prince Charming. Shane Beckett, who is as attractive as ever and flashing his dimples at her as if he has done no wrong.
Scarlet makes it abundantly clear that old wounds have not been forgotten. Neighbors they may be, but friends they most certainly are not. She won't allow herself to fall for the single father and firefighter again, no matter how many apologies he offers, how many times he rushes to her aid, or how hard he makes her heart pound.
But as she spends more time with him, she begins to fear that maybe she's wrong. Maybe Shane has changed.
And maybe this time she's the one playing herself—out of a chance at true happiness.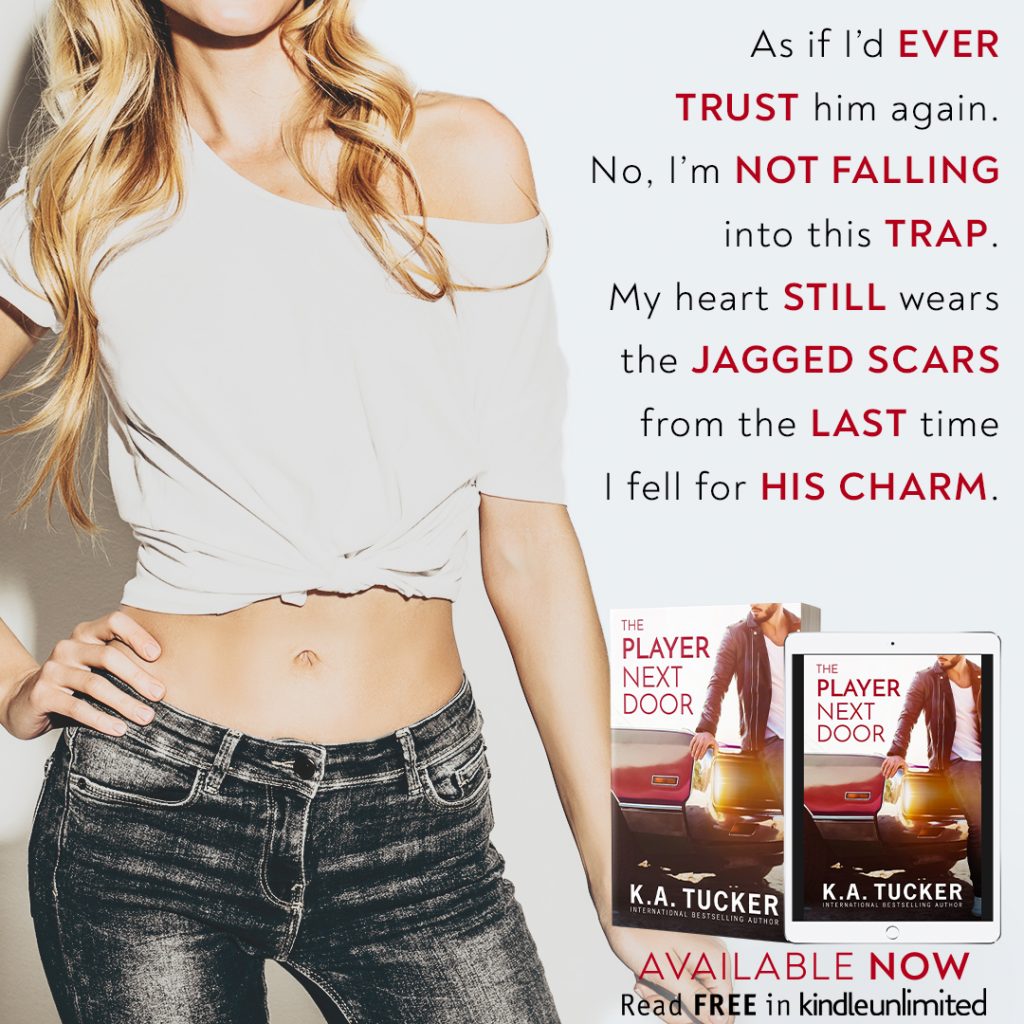 Excerpt:
I sigh as I sip the last of my cold, burnt gas station coffee. This is a fresh start, even in an old world full of familiar faces. Besides, it's been more than a decade since I last roamed the halls of any school here. Those painful years and cruel people are far behind me.
The peaceful midday calm is disrupted by the chug of a garage door crawling open, followed by the deep rumble of a car engine starting. A long, red vintage muscle car backs out of the garage next door and eases into the open space beside a blue Ford pickup. I can't tell what kind of car it is, but it's old and in pristine shape, the bright coat of paint glistening in the August sun.
I never asked Iris about the neighbors. The two times I've been here—once during the open house and once after I'd signed the paperwork for the offer—nobody was home on either side. Both properties look well maintained, though. The bungalow with the muscle car has new windows and a freshly built porch off the front. There isn't much in the way of gardens—some shrubs and trees—but the lawn is manicured.
I watch curiously as the driver's side door pops open and a tall man with wavy, chestnut-brown hair steps out, his back to me as he fusses with his windshield wiper. Coffee pools in my mouth as I stall on my swallow, too busy appreciating the way his black T-shirt clings to his body, showing off broad, sculpted shoulders, muscular arms, and a tapered waist. He's wearing his dark-wash jeans perfectly—not so baggy that they hang unflatteringly off his ass, but not so tight that cowboy boots and a wide-brimmed hat come to mind.
Damn.
I hold my breath in anticipation, hoping my neighbor will show me a beautiful face to match that fitness-model body. What a stroke of luck that would be, to live next to a gorgeous man. A single, gorgeous man, I pray.
Finally, my silent pleading is answered as he turns and his gaze drifts my way.
I struggle not to spew coffee from my mouth as my keen interest turns to horror.
Oh my God.
Someone, please tell me this is a mistake.
Please tell me I'm not living next door to Shane Fucking Beckett.
About K.A. Tucker: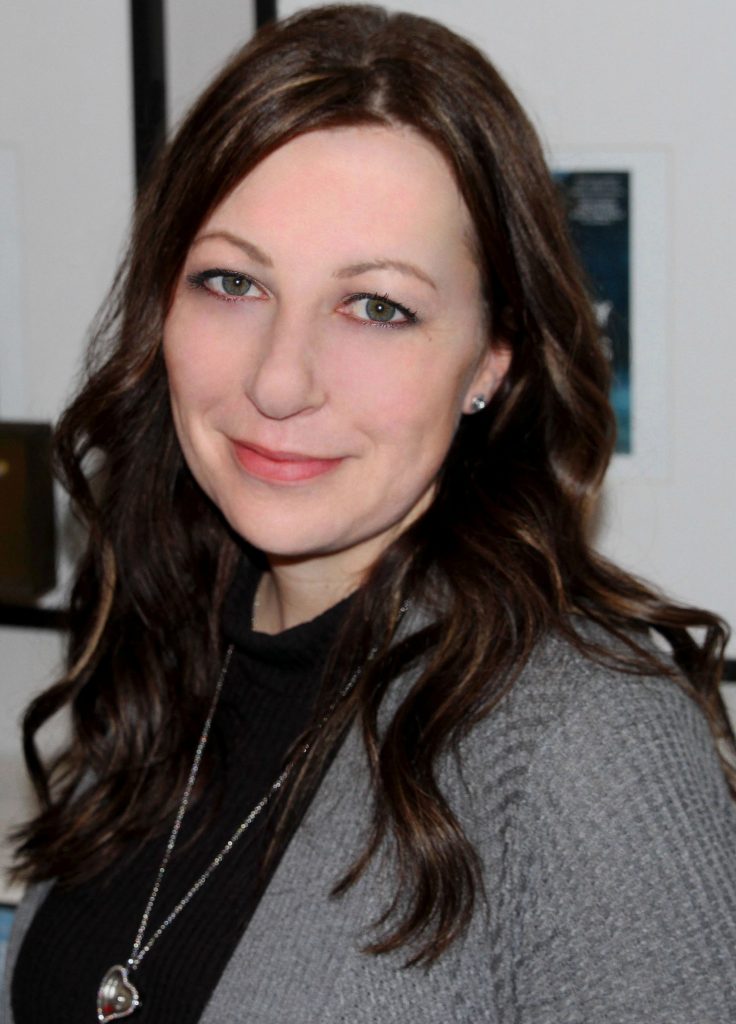 K.A. Tucker writes captivating stories with an edge.
She is the USA Today bestselling author of 17 books, including the Causal Enchantment, Ten Tiny Breaths and Burying Water series, He Will Be My Ruin, Until It Fades, Keep Her Safe, and The Simple Wild. Her books have been featured in national publications including USA Today, Globe & Mail, Suspense Magazine, First for Women, and Publisher's Weekly. She has been nominated for the Goodreads Choice Award for Best Romance 2013 for TEN TINY BREATHS and Best Romance 2018 for THE SIMPLE WILD. Her novels have been translated into 16 languages.
K.A. Tucker currently resides in a quaint town outside of Toronto with her family.
Connect with K.A. Tucker: