I hope everyone had a great weekend! Mine was pretty low key- and rainy- but super relaxing, exactly what I needed.
This weeks dose of humour: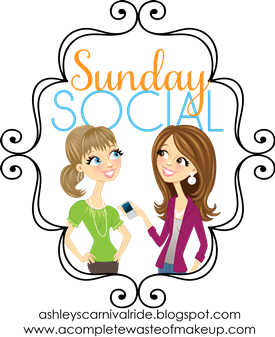 1. Favorite childhood book
When I was 4 or 5, I had this book, a gift from my Godmother, about a rabbit who goes to school. The cover was a peachy-orange and for the life of me, I can't remember what it's called! But I LOVED that book!
I also had a book, from my Auntie Kay, that was a collections of stories and nursery rhymes. My dad would read from it every night. I loved that book so much and it got so much use, that the binding came undone.
We had a book that actually was my dad's when he was a kid. There was a story every day of the year. We still have this book at home.
As I got older, I started to read Sweet Valley and The Baby-Sitters Club.

2 . Favorite Book lately
Yesterday, I finished reading Sorority Sisters by Claudia Welch. This book made me laugh and cry...I really did love it and I can't wait to re-read it. Other current favourite books include Prep: A Novel, The Great Gatsby and Valley of the Dolls. And anything by Sophie Kinsella.

3. Book you wish you could live in
What a great question! I suppose any chic lit book. Those are always fun. Or Prep.
4. If you could be any character from a book who would it be and why?
Daisy Buchanan from The Great Gatsby...Aspeth from Prep...
5. Favorite Book turned Movie?
Confessions of a Shopaholic! I loved this book and I loved this movie!
6. Favorite Magazines
Flare, Elle Canada, Town & Country