Happy Sunday! Canadians get a 3-day weekend because of Thanksgiving and a childhood friend got married yesterday- so it's a great weekend for me! Come back this week for posts on both events.
Your weekly dose of humour (at least from this blog):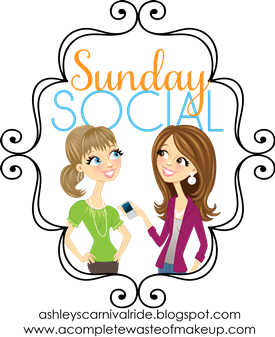 There aren't questions...WHA? Instead its an open ended kind of day all about Fall. Link up a recipe, your favorite fashion picks, trends, TV shows you love, movies you're excited to see, decor you love from Pinterest etc. Basically if it is remotely related to fall its acceptable.
With a open slate for this weeks Sunday Social, I had so many options of what to post. It's no secret that I think Canada is a beautiful country (said the Canadian) so I thought I would post pictures of Fall from coast-to-coast-to-coast.
***Please note: None of these images are mine, no copyright infringement is intended. Images were found using Google image search and all images link back to the websites I found them on***