I can't believe it's Sunday already and that the weekend is basically over! I'm very excited to announce that I have accepted a new job! While this will be my third week on the job, it will be my first full week working and my first Monday of work in a loooong time. I have a 2 hour commute to work, each way, which I'm not looking forward too. I will be moving into an apartment in a few weeks...more on that at a later date...so this looooong commute will only be happening for about a week and a half.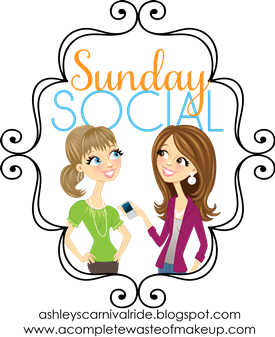 Favorite handbag you've ever owned
I'm not sure if I've had a favourite...I only buy bags that I like. I'm a HUGE fan of tote bags just because I carry so much stuff with me at all times. I do use this bag a ton, especially in the summer:
Lime Green Ralph Lauren




I bought this bag YEARS ago (you can see that it's been well used) but I get so many compliments on it. Plus it makes it easy to spot me in a crowd.
Dream handbag you lust over
Like practically every girl out there...i would love to own a Birkin! Or a vintage quilted Chanel. I've also been lusting over:
Daily essentials in your purse or work bag
Blackberry, car keys, Kindle, lip product, breath mints, water bottle (if a tote), wallet
What's in your purse(with pictures)
This is my current everyday bag. Again, bought it years ago and you can tell!
A lot of stuff in there!
1. Water bottle with filter 2. RL wallet 3. Kindle 4. hair elastic 5. UBS drive 6. Blackberry 7. pad of paper 8.Ava Anderson lip balm 9. Office/work keys 10. Mary Kay lip gloss 11. Starbucks VIA coffee (just add water!) 12. Lancome Juciy Tubes 13. pen 14. Advil 15. RL sunglasses 16. iPod 17. car/house keys 18. breath mints. NOT PICTURED: My digital camera...which I used to take these pictures.