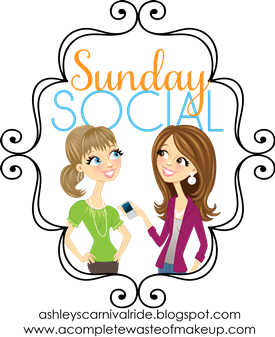 Best trip you've ever been on:It's hard for me to pick just on trip...I've been lucky enough to do a lot of international traveling in my life. All of them were amazing! But I'm going to go with my trip to Australia. This was a birthday gift from my parents (which they and my brother joined me on). I had the opportunity to meet and spend time with family. Day trips to parks, the zoo and different beaches. We spent time in both Melbourne and Sydney. It was also a trip of 'firsts' (besides all the traditional Australian stuff, such as seeing a kangaroo in the wild, trying different foods, etc): horseback riding, going to the beach on my birthday, surprise birthday party- hosted for me by my cousin.
Best idea for a girls weekend:Toss up between a spa weekend, where you can just kick back and relax or a weekend in a big city, like Toronto, where you can do a variety of things and just have a wild, crazy, fun weekend. I guess it depends why you're having a girls weekend and who you're with.
Best idea for a couples trip:
Somewhere you can go time after time. Where you become familiar with places and people get to know you (ie restaurant staff, so you always get 'your' table). It should be a place that you can visit year round, such as the Muskokas or Vermont.
Best vacation on the cheap:
I have to say Niagara Falls. I say this, because I'm from the area and can get 'local' discounts. There is so much to do and see in Niagara Falls, including a lot of things that are free.
Place you most want to visit:
There are so many...Italy, Greece, Ireland, Bali, Spain (again), Aruba... But I would love to see more of Canada! I've only been to Ontario (obviously) and Quebec. I would love to go West to BC, Alberta (Calgary Stampede is currently going on), Saskatchewan or Manitoba. Or East to Nova Scotia, New Brunswick, Newfoundland or Prince Edward Island. Canada is such a beautiful country and each region is different and unique. I would LOVE to see more of my country.

Vacation necessities:
Kindle, comfy shoes and good company.