Another great weekend! I spent most of yesterday with my university roommate. We went out for dinner, went to Target-which just opened on Tuesday- and went to see Oz! The movie was pretty good and I enjoyed. It was the first time I saw a movie in 3D, so that was kind of neat.
Just a reminder to enter this
giveaway
! 3 $100 gift cards/cash and 1 $30 gift card!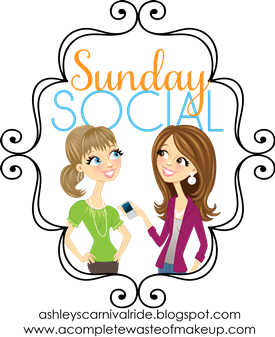 1. What is your favorite thing about Spring?
The warmer weather and lighter clothes.

2. Favorite kind of flowers to grow or receive?
I'm not much of a flower grower...but we have tulips and Trilliums that come up each year. To receive, I love Gerber Daisies- so colourful!

3. What is your favorite nail polish color?
I tend to stick to pale pink...harder to tell if it chips =)

4. What is your favorite out door activity?
Sitting on the patio/deck either by myself, with family or with friends. BBQ. Drinks. Reading (if by myself).

5. Do you have any fun Spring plans? Details
Tons! A trip to Florida is a couple of days, bowling with friends, Brock Alumni events, High School Reunion, heading up to the weekend house and going to the beach... Going to see a play at the little theatre.