I had a three day weekend- I took Friday off from work- and it was great! Friday I arranged travel insurance for my trip to Florida at the end of the month, followed by lunch at an Indian place with a friend. On my way home, I went to see my great-grandmother, and my great-aunt and grandparents were there too. I had a nice visit with all of them. Saturday I had tea with a friend and then she taught me how to make tempura! I'll spend some time with my parents and sister before heading back to my apartment and dedicating the rest of my day to getting caught up on some blog stuff.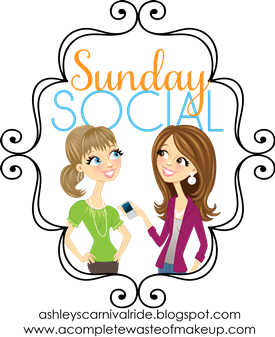 1. Favorite thing to do on a rainy day?
Curl up and either read or watch a movie. If it's warm enough, I like to sit outside and watch the rain. And, if there's no thunder/lightning, dance in the rain, go for a walk, etc...it's pretty funny!

2. Favorite thing to do on a Summer weekend?
I'm lucky enough to have a home near the lake. So, my summers are spent there and at the beach.

3. Favorite Spring accessory?
Hmm...not much of an accessory person. I guess just lighter coloured bags and open toed shoes!

4. Favorite way to spend a Winter day?
At the arena watching hockey! Unless there's a ton of snow, then curled up with hot chocolate and a good book/movie.

5. What is your favorite season and why?
\Late spring or early fall...where the weather is still warm enough that you can do all the same summer things (walk around town, go to the beach, bond fires, etc) with none of the tourists around.

6. Best birthday you ever had?
I've had so many 'best' birthdays it's hard to pick just one. So randomly, my birthday that I spent in Australia. I got to go to the beach and my cousin threw a surprise party for me.