Just a reminder to enter this
giveaway
(3 $100 gift cards/cash and 1 $30 gift card) and this
giveaway
($100, $75, $50 and $25 gift cards plus $25 cash)! Plus, check out this
giveaway opportunity
!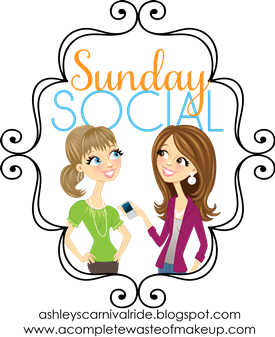 1. Favorite type of work out to do?
Toss up between non-workouts (ie walking on the beach, pick up basketball, etc) and yoga.

2. Favorite guilty pleasure candy or sweet?
Oh man...cupcakes! It's the first thing that came to mind.

3. What is one thing you continuously forget to do?
Besides everything? I have a horrible memory! I frequently forget to eat dinner and.or lunch. I get so involved in what I'm doing, I loose track of time.

4. Posts its or phone reminders? Why?
Post its! They are more fun. Plus, once I am done whatever is on the post it note, I throw it away, which makes me feel likfe I've accomplished more than I actually have.

5. Favorite picture currently on your phone that always makes you smile?
I actually don't use my phone for pictures...