Another Sunday, another end to the weekend. I was hoping to have a productive weekend, and with the exception of replacing the burnt out car headlight, I didn't get anything accomplished. I had a hectic week at work and am coming down with a cold, so I slept a lot.

This week won't be any better, but what can you do?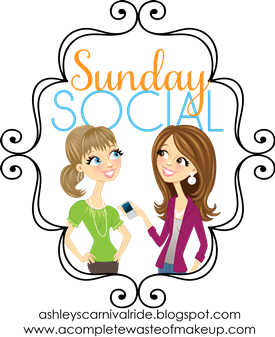 1. What is the name of your blog? How long have you been blogging?
My blog is called Dreams and Colour. I LOVE the song Betterman by Peal Jam, specifically the lyric 'She dreams in colour/She dreams in red'. Dreams in Colour wasn't available, so I changed 'in' to 'and'.
I've been blogging since November 2011.
2. Why do you blog?
I blog because I like to write. On top of that, I was looking for something new to do. Plus, it gives me an outlet to share things with other. Most importantly, I blog because I want to and because I like to.
3. What is the first blog you ever followed?
Airing My Dirt Laundry, One Sock at a Time
by Amber.
4. What is your favorite post you wrote in 2012?
Not sure if it's my favourite, but it's the first one that came to mind;
Grandpa
.
5. What are your blogging goals for 2013?
My blogging goal is just continuing to grow my blog, meet new people and stay true to myself, write for me.
6. Top 3 favorite blogs to follow?
Besides
Airing My Dirty Laundry
Happy Brittany
Smart Pretty & Awkward
Southern Living: Preppy Style