Happy Sunday! I'm hoping to have my internet setup tomorrow...I can't wait to get back to blogging and my daily reads!




I've seen this a ton of times and it still makes me laugh!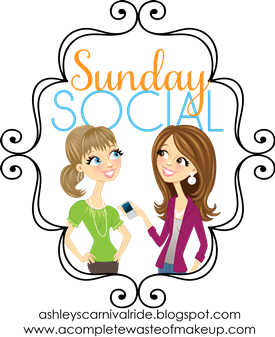 If you could only eat one thing for the rest of your life, what would it be?
This is such a hard question! I don't want to pick something I love and then get sick and tired of it to the point where I don't like it at all. So, after a lot of thought, I'd pick soup! I love soup and because there are so many different kinds of soup, that you still get some variety.
What's your guilty pleasure/comfort food?
Ice cream! Really, any kind of ice cream works, but I love Mayan Chocolate, especially if you put it in the microwave and let it melt and warm up a bit.
What's the weirdest/craziest thing you've ever eaten?
I am NOT an adventurous eater! When it comes to my food, I play it safe. The weirdest/craziest thing I've ever eaten is probably sushi or Oysters Rockefeller.
What foods do you avoid at all costs?Ground meat and seafood! I can't stand any kind of seafood, which is sad because it looks so good! I just can't stand the taste. I also have this weird thing with ground meat...I refuse to eat it.
What meal reminds you of your childhood?
Hot dogs and little potatoes! This is a meal my grandma would make for us...she would cut up hot dogs and serve them with hasbrowns (which we called little potatoes). This meal was usually lunch, which meant we were spending either the entire day or half the day with grandma and grandpa.
Share one of your favorite recipes and the story behind it.
Every Thursday I post a recipe that I like. It's hard for me to pick a favourite, so I've randomly picked two:
Sundried Tomato Pasta. This came from my sister and I've served it a few times. Everyone loves it!
Aunt Mary's Strawberry Cream Pie. This pie is soooo good and it's my Great-Aunt Mary's recipe. Aunt Mary passed away this past May and she was such a special and important person in my life. Family was the most important thing to her and her meals/cooking, were legendary.