I can't believe it's the last day of September! Where has the month gone?!?!? But what a gorgeous weekend we had here! I can't believe how beautiful the weather was! It was sunny and warm, without being hot- a perfect fall weekend! I had an amazing weekend (which I will write about later this week) and I hope you did too!
I am a HUGE hockey fan (Go Rangers!) and I am, like the rest of the fans, disappointed with the lockout. A friend of mine posted this on Facebook, and I just had to share: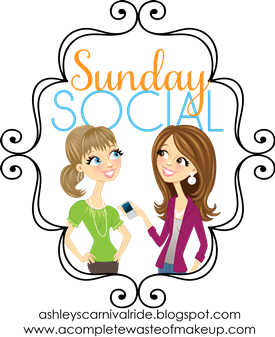 1. What do you miss most about being a kid?
Having no responsibilities! It's really not a lot of fun being a grown up. Sure, you can do whatever you want, but you also have to pay the bills, clean the house, do groceries, etc. Not a whole lot of fun.
2. Did you have a nickname growing up? What was it?
My dad used to call me 'Bean' (and sometimes still does). I'm not sure why...I don't consider this a nickname, but other do...a lot of my friends call me either Meliss or Miss. I see them both as just shorter versions of my name and not so much a nickname.
3. What was your favorite thing to do at recess?
Recess was pretty standard...we'd just play games- tag, red rover, baseball, etc. It was fun.
4. What did you want to be when you grew up?
A lot of things! A politician and lawyer were the most common/long standing.
5. What was your favorite toy?
Like every little girl, I loved Barbie. I also liked Quints (quintuplet dolls). I was really into arts and crafts, so I loved crayons, paint, clay, etc. I loved my Light Brite and Etch-A-Sketch. My parents also got me this toy that hooked up to our VCR and I could draw, colour, etc on our tv. That was pretty cool!
6. What is the funniest thing you did as a kid that your parents still remind you about?
Hmm...I'm not sure! I don't think this is the funniest...but I used to have an imaginary friend, and I knew it was imaginary. I also used to tell people I had multiple brains and they were different colours.
I was a creative child.