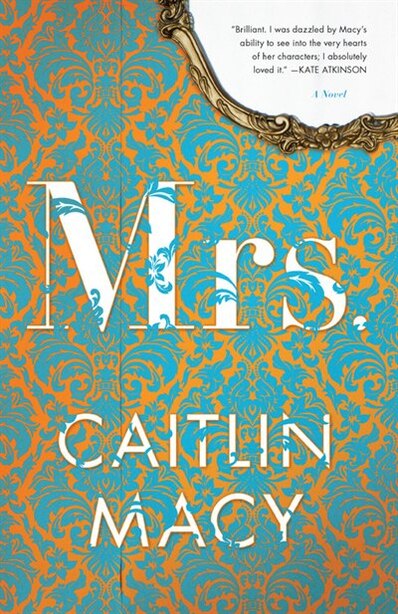 Image via Chapters Indigo
Author: Caitlin Macy
In the well-heeled milieu of New York's Upper East Side, coolly elegant Philippa Lye is the woman no one can stop talking about. Despite a shadowy past, Philippa has somehow married the scion of the last family-held investment bank in the city. And although her wealth and connections put her in the center of this world, she refuses to conform to its gossip-fueled culture.
Then, into her precariously balanced life, come two women: Gwen Hogan, a childhood acquaintance who uncovers an explosive secret about Philippa's single days, and Minnie Curtis, a newcomer whose vast fortune and frank revelations about a penurious upbringing in Spanish Harlem put everyone on alert.
When Gwen's husband, a heavy-drinking, obsessive prosecutor in the US Attorney's Office, stumbles over the connection between Philippa's past and the criminal investigation he is pursuing at all costs, this insulated society is forced to confront the rot at its core and the price it has paid to survive into the new millennium.
Beautifully written and loved the depth of the characters- so many characters each with their own stories and layers. This is a talented author! As for the plot...I read the entire book and I have no idea what it's about! The summary above does sum up the book in a way...having read the book and the summary, I can say 'yup, I see that'. But when reading the book, if I hadn't known the summary...well, I would have summarized it differently. The books is mostly about mother's who children attend the same pre-school. Two mothers- Gwen and Philippa knew each other during their childhood. They hangout with new mom at school, Minnie. Gwen and her husband Dan knew Minnie's husband John in college.John also knew Philippa before she married her husband. By the end of the book, not only did I not have a clear idea what this book is about, but there are a ton- TON- of unanswered questions.
If you are looking for a nicely written book and/or characters that are well developed, and you have zero interest in whether or not there is a plot- I would recommend this book. If you need your books to have a plot that you can follow, give this book a pass.